---
★★★ Royal Projects ★★★

Hua Hin Dog Shelter • มูลนิธิศูนย์รักษ์สุนัขหัวหิน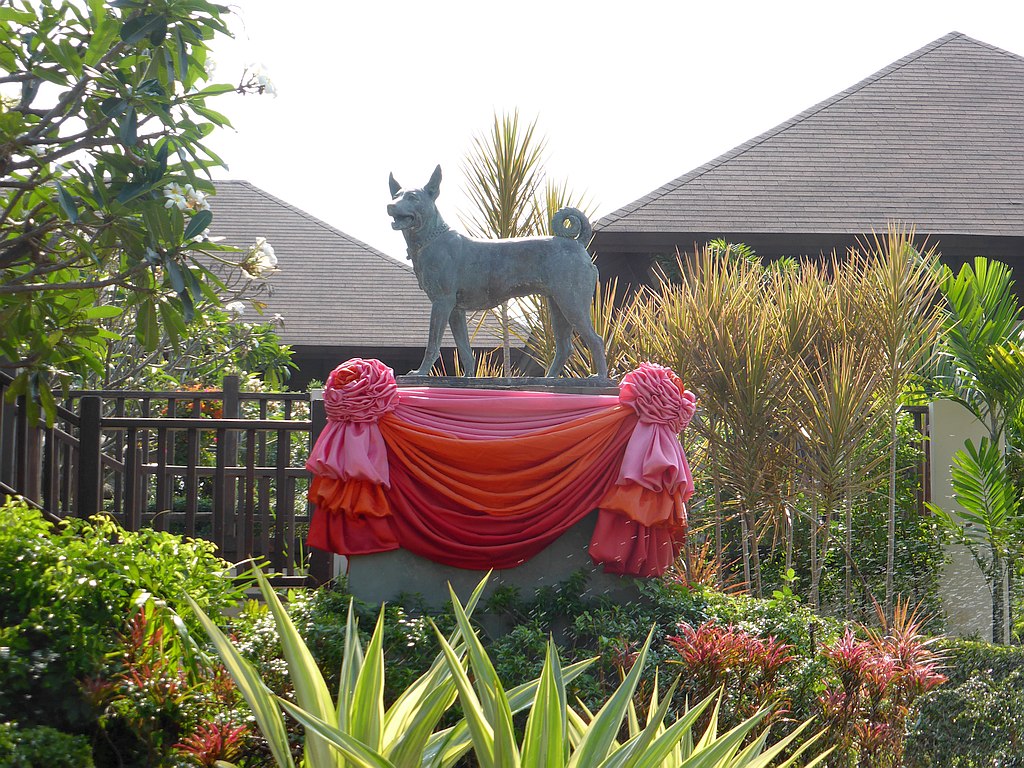 Lady Copper (คุณทองแดง) overlooking the grounds [02/2014]
Location
---
Wat Khao Ittisukhato, Hua Hin, Prachuap Khiri Khan. (03-253-2476), วัดอิติสุขโต
Latitude : 12.583173, Longitude : 99.936869 (WGS84)


Aim • Background
---
Hua Hin Dog Shelter was initiated by His Majesty, the King in 2003 when he moved to Klai Kangwon Palace and noticed the many of stray dogs in Hua Hin. The purpose of the shelter is to tackle the stray dog problem in Hua Hin, especially around busy tourist hotspots like the beach.
The centre aims to take care of stray dogs, feeding them, treating them for illness, vaccinating them against disease and finally trying to find them a permanent loving home and a better life.
As older dogs don't have this 'cuteness-factor' of puppies, they are educated in various manners to compensate for that in order to find a new home.
It is worth pointing out that it is against the Buddhist way to destroy an animal, so no dogs are put down regardless of how long they stay. However this does add to the problem as there are so many stray dogs in Hua Hin and the shelter only has a limited capacity and relies on charitable donations from animal loving locals and tourists alike.
The shelter is a part of Itisukhato temple and measures approximately 20 Rai (32'000 m
2
) of land, adjacent to the project under the name "Hua Hin Dogs Shelter" and is the responsibility of the local government of Hua Hin.
The Hua Hin Dogs Shelter takes care of 2000 dogs approximately.
Source :
I ♥ Hua Hin
, Handout and own observation.
Some Impressions
---
เชิญ ทำ บุญ
---
You may visit the facilities for free and the crew will tirelessly answer all you questions. In case the weather is very hot, you may even get a refreshing drink. In return, you mayst consider donating dog-food to support this royal project.
Obituary
---
Lady Copper (Khun Tongdaeng) passed away in december 2015. As she was a polite, obedience and loyal dog, we would like to express our most heartfelt sympathies.
ขอแสดงความเสียใจครับผม.
Acknowledgements
---
We would like to thank Khun Wantana and Khun M for realising an extraordinary guided tour. ขอขอบพระคุณมากครับ.

✈ Share your thoughts
---
✈ Nothing more to be seen below this point ? Maybe your browser blocks the facebook iframe.
✈ The webmaster does not read the comments regularly. Urgent questions should be send via email.